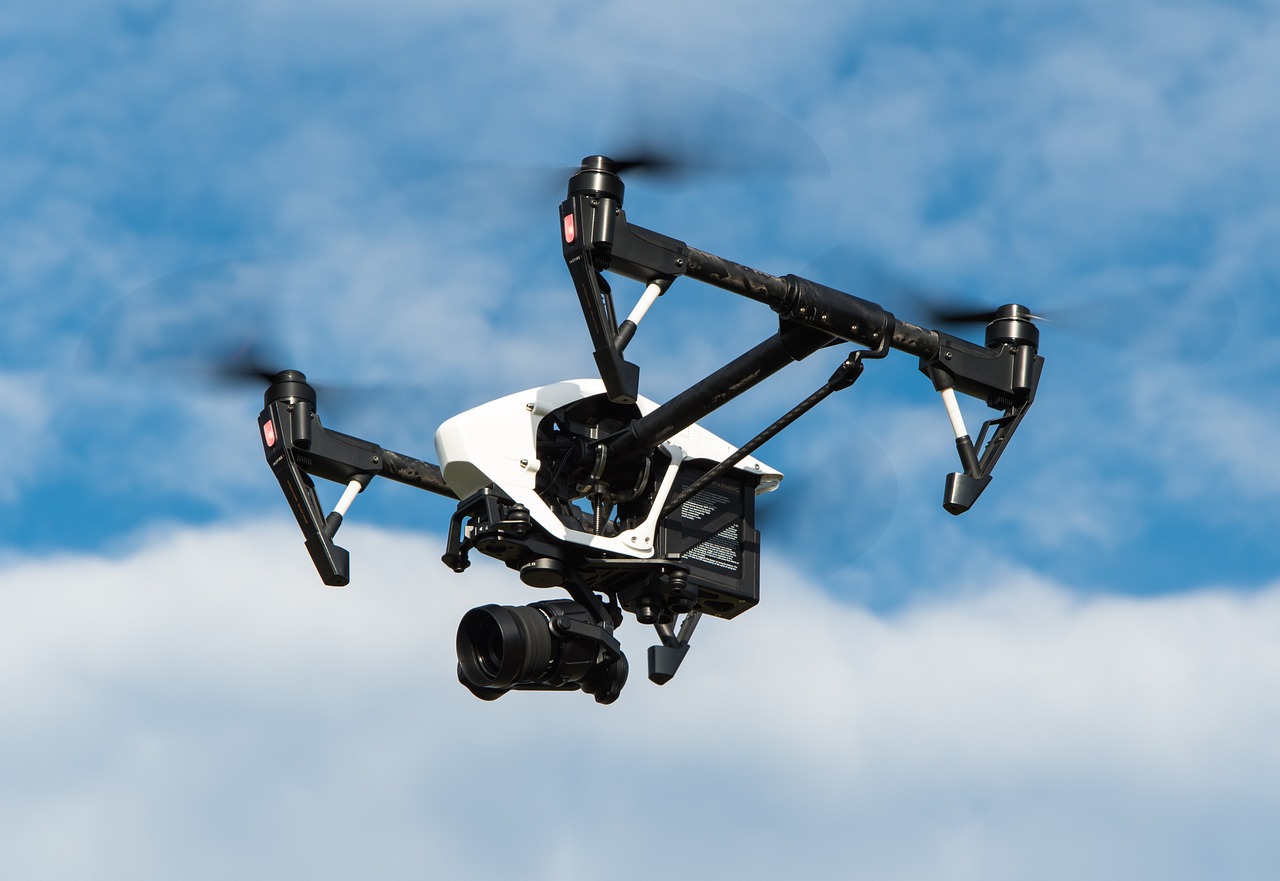 Commercial Applications
From delivering pizza and online orders to capturing sky-high perspectives on film, drones can be used in many commercial aspects that promise to make life easier for the consumer and the business alike. As of December 31st, 2015, 2,799 companies have been granted authorization from the FAA (Federal Aviation Administration) to use drones for a variety of useful purposes ranging from real estate, construction sites, news gathering, environmental inspection, infrastructure inspection, search and rescue and much more.
Companies like Amazon are busy innovating and solving problems to make half-hour drone deliveries a reality. Their solutions promise to make the near future even more convenient to people. The video below, created by Amazon, showcases a fast and accurate delivery drone that is currently in development. These sort of applications are quickly being realized by engineers and companies.
Domino's Pizza has also come up with a cool way to employ drones to make our lives easier: the DomiCopter. They have created an eight-rotor drone that can carry pizza orders and deliver warm pizza directly to customers' doors, saving time and money for both the business and the consumer.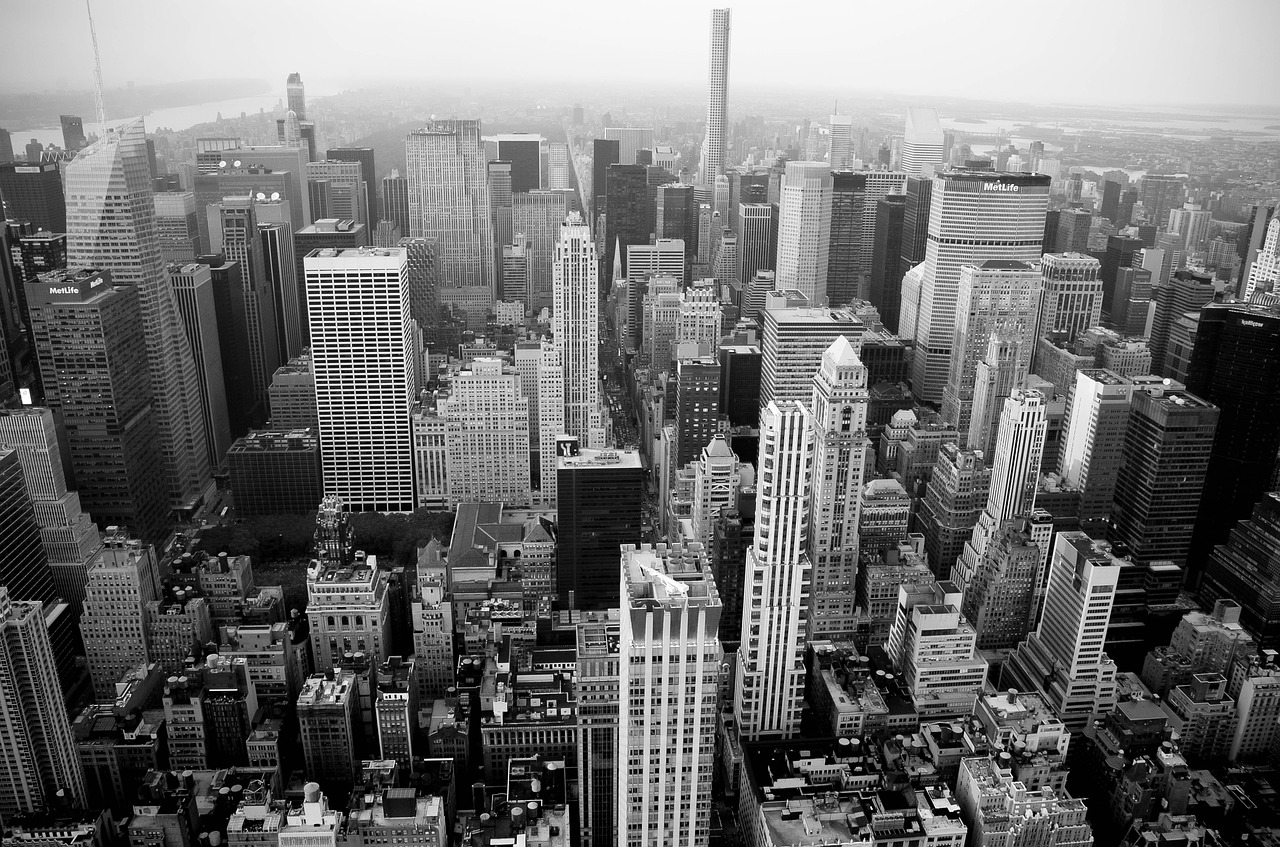 By allowing filmmakers to get new prespectives on the scene, from birds-eye views and intense chase scenes that are not possible by land vehicles, drones are transforming the visuals of many new movies and TV series. For example, this intense motorbike chase scene from Skyfall, which takes place on the rooftops of Instanbul's famous bazzaar, was shot party with a drone: the Flying Cam SARAH 3.0. This drone is capable of Vertical Take-Off and Landing (VTOL), and uses gyroscopic technology to keep the camera head stable.
Even independent filmmakers and directors are now getting access drones that promise appealing visuals and easy use. Pro-sumer class drones, such as DJI Global's Inspire 1 and their Phantom series, are transforming both the independent filmmaker toolset and the images on our televisions. Filmmaker Philip Bloom has used DJI's drones while working on CNN's The Wonder List, in order to deliver compelling and artistic footage.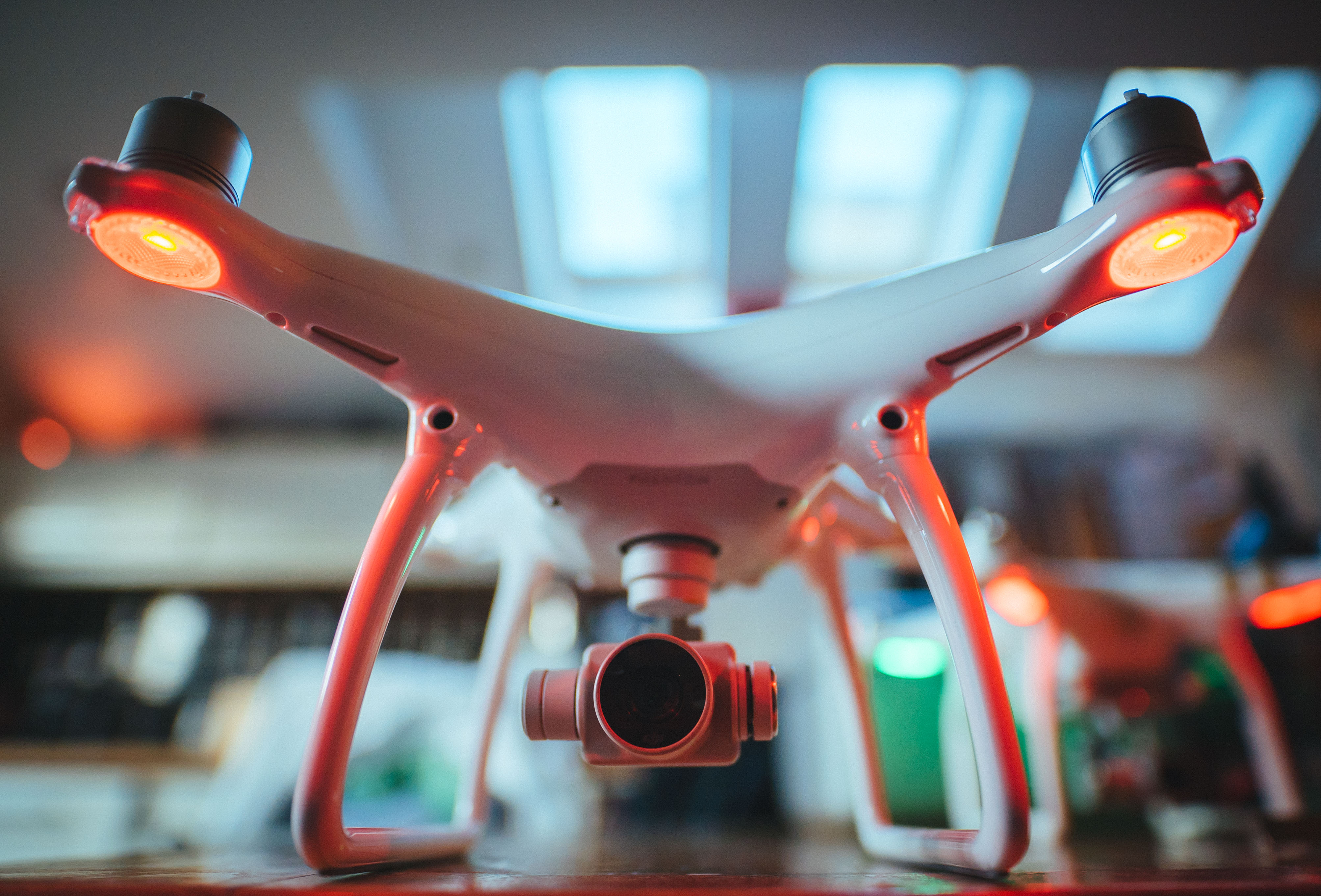 Research Applications
Lightweight and maneuverable, drones can carry cameras and various sensors, as well as be controlled remotely or run autonomously. Using the amazing capabilities of drones, researchers are now pushing the boundaries of science, more safely and reliably than ever before. Various scientific fields, ranging from ecology to meteorology, are reaping the benefits of research drones and due to the rapidly developing technology, the future of drones in research is promising.
Drones in the Wild
Wildlife researchers are using drones equipped with powerful cameras to map biodiversity and survey animal populations in hard to reach places. By altering the speed, angle, and color of the drones, biologists are getting closer to animals and more safely than before. Flying at low altitudes to observe the animals is dangerous and in fact, is the number one killer of wildlife biologists. By using drones, researchers are putting themselves out of harm's way while also gathering precise data efficiently. Drones are quieter than aircrafts or helicopters, cost less than flights, and, by using advanced technology and techniques such as infrared video, can take more precise recordings and gather reliable data.
Lian Pin Koh, a conservation ecologist from Australia, used drones to accurately survey orangutan nests in the dense Indonesian rainforest. These drones covered the area in mere hours, which is a tremendous improvement over how researchers would traditionally tackle the problem: by sending research assistants on a week long journey in the dangerous rainforest to manually count the number of nests. Although there are concerns about the effects on the populations studied, proper regulations would ensure the continuation of safe and effective research on wildlife.
Going Above and Beyond
In the sky, drones are being used more and more to access hard to reach places and gather potentially lifesaving data. NASA has created the Hurricane and Severe Storm Sentinel (HS3) mission, using two former Air Force Global Hawk drones. The goal of this mission is to investigate hurricane formation and intensity in the Atlantic Ocean basin.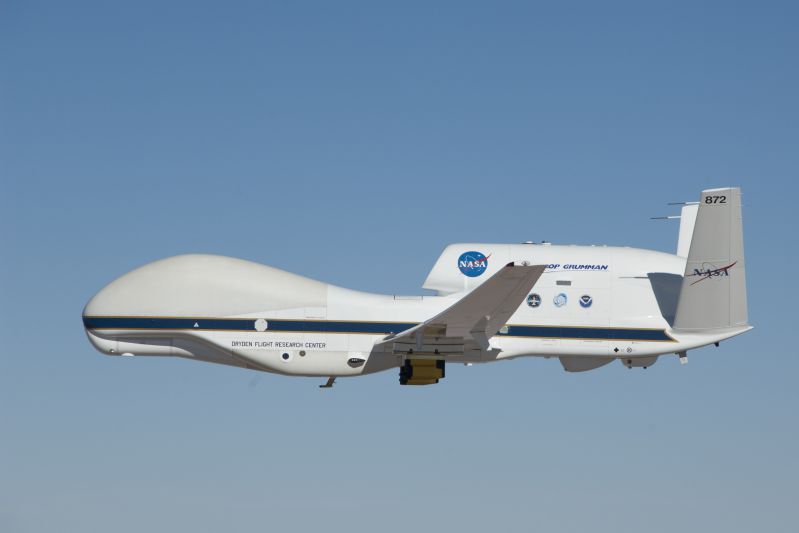 The Global Hawk UAS is capable of "flight altitudes greater than 55,000 ft and flight durations of up to 30 hours" (NASA). The first drone carries equipment that measures the environment while the second has instruments suited to capturing data from the inner-core of the hurricane. With the data that they gather, NASA hopes to improve hurricane predictions and save lives.
Mapping the Future
GPS-enabled drones, mounted with specialized cameras, are increasingly being used for photogrammetry and lidar mapping. Photogrammetry is the science of using photographs to make measurements and create maps or 3D models. Drones are mounted with a camera and sent on a pre-programmed path above an area. The camera takes multiple overlapping pictures, incredibly accurately with the waypoint technology of the drone, that can be used to create a model.
Lidar, or Light Detection and Ranging, involves mounting a laser scanner to a drone and then flying over an area, measuring the heights of hundreds of points. Like photogrammetry, this data can be used to create incredibly detailed and accurate models and maps. This sector of drone usage has many uses, including aiding conservation (analysis of different regions), agriculture (detailed maps of farmland), and surveying (Digital Elevation Models). This sector of drone usage is only just beginning and it offers exciting and revolutionary benefits, most of which are still being developed. (Dronezon.com)
Educational Applications
Drones are becoming more common in education, from primary school to higher education. The uses of drones are changing the way that students are taught. Drones offer exciting hands-on experiences to impressionable children, enriching their knowledge and skills. Using drones in primary education can influence students to consider STEM fields. Students can also use the the impressive video capabilities of drones in a variety of ways, from filming projects to recording sports practices from a new perspective.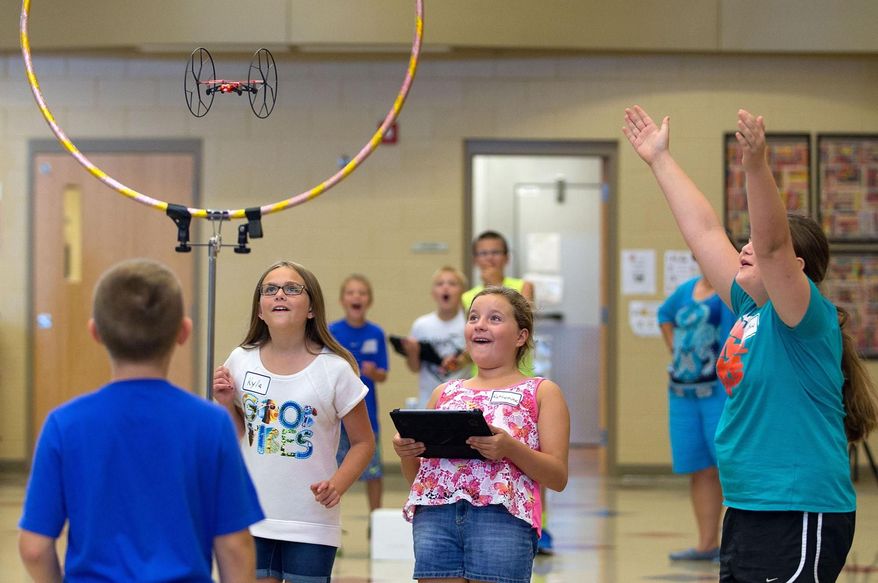 More-so in secondary education and higher education, drones can help students learn about the robotics behind drones. This branches off into a variety of educational opportunities, such as applied math and physics, electronics, and programming. In the next three years, there are a projected 70,000 new drone-related jobs in the US, so it is crucial that students are introduced to drones at an early age and are made aware that an education and career in drones is a possibility.
In recent years, more and people are taking advantage of the amazing capabilities of drones. From a commercial aspect, drones promise to make lives easier, for both the consumer and the businesses. The potential for drones in research is endless, as technology continues to improve, and drones are being used for a variety of important research projects, such as wildlife conservation, hurricane prediction, and 3D mapping. Drones are quickly becoming a major aspect of the future, so exposing students to the benefits of drones in schools is ensuring that more students are exploring STEM fields.Without a doubt, the future of drones in commercial, research, and education sectors is bright and their potential to benefit mankind is limitless.